Nandi Hills  is an ancient hill fortress of southern India, in the Chikkaballapur district of Karnataka state. It is located just 10 km from Chickballapur town and approximately 60 km from the city of Bangalore.
It's the best scenic hill station in the vicinity of Bangalore. The deviation road at Oordagere on the Bangalore-Tumkur Road can reach it.   The hills are traditionally held as the origin of the Arkavathi and Palar river.The hills are located about 4,851 ft above sea level.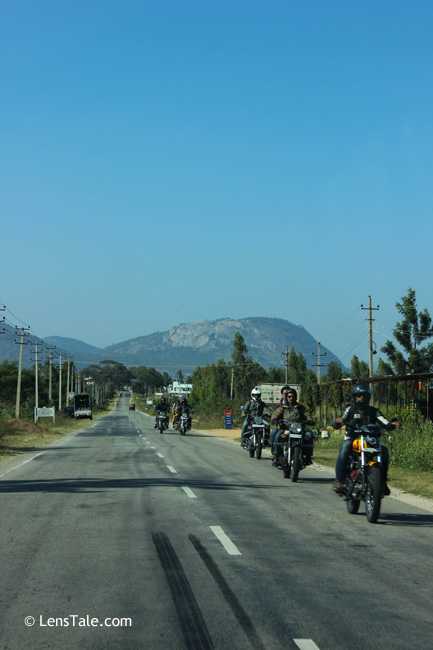 Oh cool.... We met some bikers on the way to Nandi hills. A bike ride to Nandi hills a cool option. You can also see the lon sight view hills in
the image.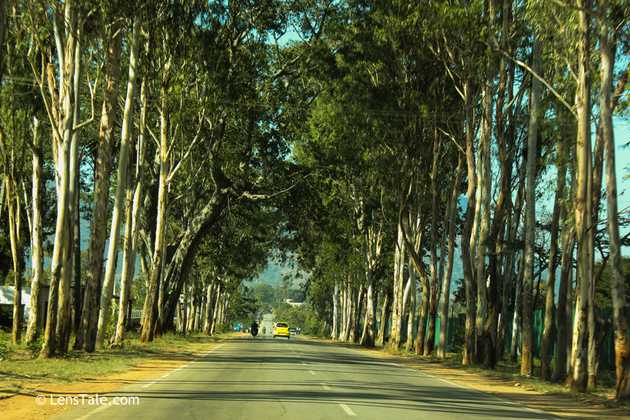 Long way..If you are coming from Bangalore, the deviation at Oordagere on the Bangalore - Tumkur
Road can reach to Nandi hills. There is a Traveler's Bungalow and a Kalyana Mantap on the top of the hill and a Forest Lodge and
Taluk Board T.B. at the foot of the hill.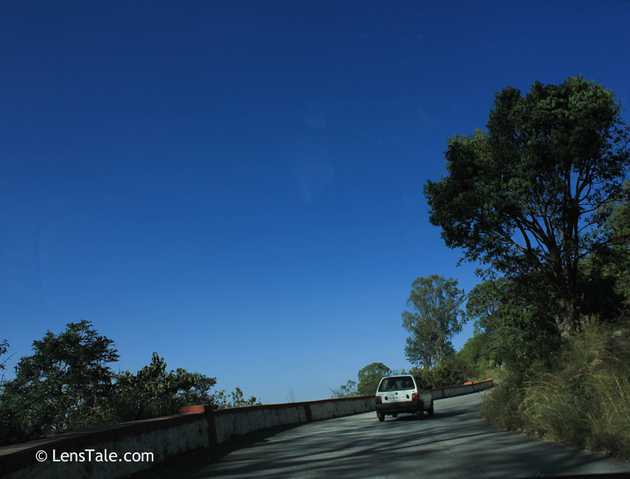 There is so many hair pin bends.. It's a good route to who loves a sport drive.
View from Nandi hills...You an see the typical Karnataka villages in the image too.
 Skywalk at Nandi Hills...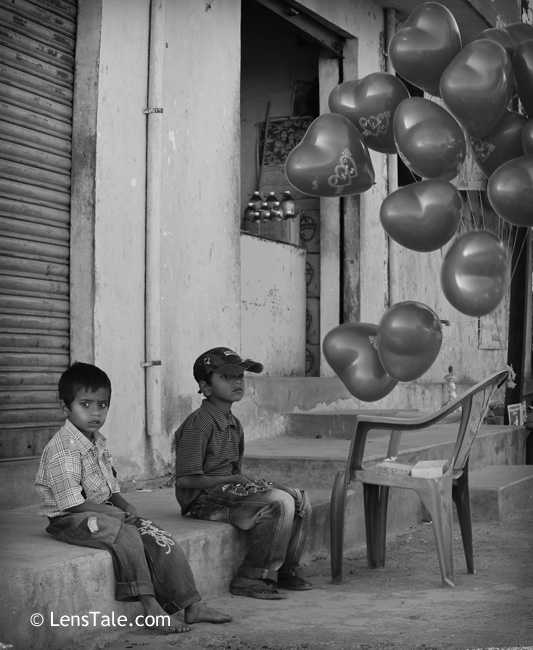 The Love Sellers :-)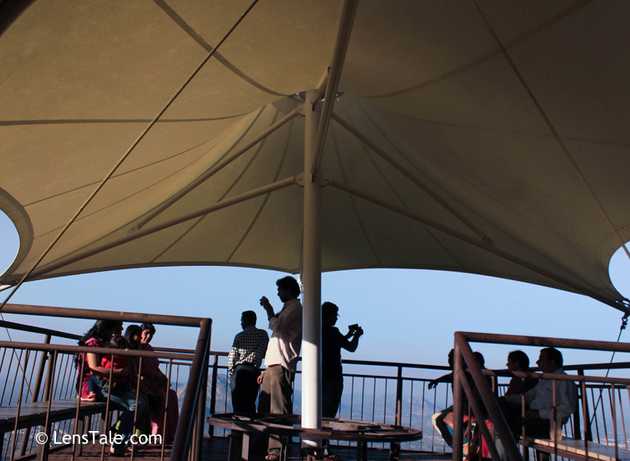 Viewpoint Huts for Tourists. Karnataka Tourism Promotional Council Provides Good Facilities to Visitors, Including Mayur Hotels to Lodging Facility..
 Sunset Time at Nandi Hills...
View is same.. But moods are different...
  A must go Place with your loved ones...

On the top of the hill, there are temples dedicated to Sri Ugra Narasimha and Sri Yoga Narasimha. On the lower hill there is a temple dedicated to Sri Bhoga Narasimha.Mahatma Gandhiji has stayed for 45 days for his health revival at this place.
Locate Nandi Hills on Google Maps